Howard Mann: Does this guy look trustworthy?
High power bidders at an auction
"But if it does get nasty, Vaccaro explains he'll reveal another Jackson secret: "I'm gonna fight like hell... If this is what he feels he has to do to improve his image, come after me. "I'm gonna defend myself and then maybe the world is going to know about the sex objects we found in there."
"Katherine Jackson is unloading on the lawyers overlooking Michael Jackson's Estate--calling them "greedy" ... and claiming they're filing lawsuits left, right and center just to make a quick buck. In a recent interview from the Michael Jackson Secret Vault, Katherine says, "All these lawyers that are involved in Michael's business since he passed--there's a lot of them--I think they're trying to create different lawsuits and things because they're greedy and they want to get paid."
"In a telephone interview, Katherine Jackson praised administrators John Branca and John McClain for doing "a very good job" managing the estate but criticized her monthly cash allowance of $7,000 to $8,000 as inadequate and said it left her dependent on Mann to cover her expenses."
"The judge just approved the fee request, stating that the arrangement actually could save the estate money -- because the traditional way of making deals with managers, lawyers, etc. costs a bloody fortune. One item excluded from the 10% -- a portion of the profits from the movie, "This Is It." The judge also gave McClain and Branca the right to green light deals without going back to court every time for permission. The judge gave McClain and Branca props for raking in the dough for the estate .... calling their performance "extraordinarily impressive."
"The documents did reveal the three children get a combined $60,000 a month from their father's estate. They pay $14,600 a month for salaries and payroll taxes for people who take care of them, according to the petition. Michael Jackson's children get $13,260 each month for entertainment and related expenses, the papers said. The petition estimated Michael Jackson's estate is worth at least $500 million and is growing."

The estate is burdened with loans and claims that are still pending in court-in this Howard Mann is right. For the purposes of this blog I will not be considering all the lesser claims and loans and burdens focusing on the single largest loan which is secured by the Sony/ATV catalog. Moreover, since this was not sufficient at the time this specific loan was negotiated (2006) Michael had called Sony in for additional backing which Sony provided. Michael is a long time business partner of Sony. They had a natural interest not to destabilize the Sony/ATV business by maybe having to face another business partner, like e.g. a hedge fond! Thus, Sony backed the loan, however, as is normal with business dealings of this importance and value, Sony had to get something in return. Do not forget, Sony is subject to certain rules of conduct, it is a publicly listed company, they have responsibilities towards their shareholders. Thus, they secured specific rights to Michael's 50% of the Sony/ATV business in case he defaults on the loan Sony was backing which would have meant Sony would have had to carry the financial burden, after all.


And now - that loan was up towards the end of 2010. Thus, the estate either paid it in full or negotiated a new loan with the lending bank covering what was left from the original loan. What they needed was either a large amount of available unburdened money which would not have made a lot of sense as they need money to invest in other projects so that the estate can diversify and base the estate on more than just one pillar, or two. One such project are the Cirque tours. The estate shares with the Cirque company-they get 50% of the profits, but also have to cover 50% of costs and investments way before any revenues start streaming. The cirque projects' investments are at least at 100 Mio USD so the estate needs to come up with at least 50 Mio USD. This just serves to show that the estate needs to keep money available. Thus, as for an alternative option, it was a wise approach to negotiate another loan to cover what remains of the first loan, even if they had that amount of money availabe, and preferably at better conditions, i.e. lower interest rates and if possible, special amortization rights which means the estate can pay back an extra amount per year, let us be quite conservative and say they secured the right to pay back an extra 10 Mio USD on top of the rates each year. This can serve two purposes: it brings the interest rates down (if they are not averaged) and it will help to pay off the loan earlier, i.e. shorten the duration of the loan.
So far Mr. Mann's comment he could come up with some real cash much easier than the estate which has to address the debt situation corresponds to the actual situation, to a certain degree. The estate would probably not have that much of a problem to add those $10,000 on top of what Katherine is already getting. Much of her allowance is for a certain purpose, the estate is probably paying salaries directly so in fact the actual cash she has access to is limited and not the $26,000 granted to her by the judge. Indeed, she had filed papers that detailed her financial needs, the judge looked at them and granted her a specific monthly allowance, as this is what the trust document stipulates if you read it.
Now let us look at what Mr Mann has to say about the estate not looking after the beneficiaries and acting in their best interest.
Again, I will focus on the most prominent contract the estate closed, the Sony contract. It does various things for the estate. It guarantees a certain amount of money which means the estate can budget properly, and it provides financial stability which means the estate was put in a good position for the upcoming renegotiation of the loan - this is how you bring interest rates down. The higher the risk you pose for the lender, the higher your interest rates. The lower the risk the lower your interest rates. The estate, based on the Sony contract (also other contracts) turned into a low risk borrower. Other contracts the estate closed during the first year served the same purpose - the more contracts and revenue streams, the lower the risk a lender is taking by extending a loan to the estate. It was of utmost importance to demonstrate the ability of the estate to generate sufficient and sustainable revenue streams as early as possible, and by demonstrate I mean to have contracts in place.
The Sony contract covers 7 years, starting in 2010, ending in 2017. By this time, something else will most certainly have happened - the large loan for which the Sony/ATV catalog served as a collateral and which was additionally backed by Sony, in return for which they gained specific rights to Michael's 50% of the catalog, will have been paid back in full. This does not just mean the estate got rid of its single largest financial burden, it also means Sony's specific rights to Michael's 50% of the catalog will have expired. Their purpose is non existent any more. It means - the most valuable asset of the estate will be burden free and no external party has any rights to it anymore.
It seems Sony closed this enormous deal that many were surprised about to stabilize its business partner who is Michael Jackson, now represented by his estate. In 2017 their business partner will be burden free and independent from them (in that their rights expire). You could also say that with those specific rights Sony actually protected the Sony/ATV in the past. Michael Jackson and Sony have been business partners for many years. Both parties' interest is in a stable business relationship to create maximum revenues from their asset.
But yet something else will happen in 2017. Prince will be 19, and Paris 18. At that time, the Sony contract will expire. They can then be part of the decision what is going to happen next. They can also be part of a decision with regard to the Sony/ATV catalog. Their father fought hard to secure the future for his children. This is why he entered into the AEG contract-to generate revenue streams to be able to address his financial burdens. He could not accomplish his goal while he was alive, being surrounded by people who definitely did not act in his best interest, but I see this being accomplished now. Right now, efforts are under way to have the estate burden free and in full control of its assets by the time Prince and Paris, who can speak for their brother Blanket, are no children any more, with claims and burdens erased. In 2017, all this will have been accomplished.
This all takes some more business skills and knowledge of the industry than a vault (formerly known as warehouse) full of auction rejects, some 273 pretty old mastertapes and a few other items Mr. Mann, the gentleman he is, would not ever mention the existence of (no, not ever, he just goes and destroys them and keeps discrete).
"These joint endeavors are becoming a headache for estate administrators, who seem reticent to offend Katherine Jackson, the guardian of the singer's three children and a much admired figure to fans. A lawyer for the estate dismissed Mann's novel legal theory as flawed, but the administrators have not moved to stop sales of his unauthorized Jackson products as they have others who tried to cash in on Jackson's name or likeness. For the past five months, the estate has sat silent as Mann's company, Vintage Pop Media, has touted its ownership of a trove of Jackson memorabilia — photos, personal papers, costumes and music — and hawked the book, calendars and other items on its website."
"A dismissal with prejudice is dismissal of a case on merits after adjudication.The plaintiff is barred from bringing an action on the same claim. Dismissal with prejudice is a final judgment and the case becomes res judicata on the claims that were or could have been brought in it. A court has inherent power to dismiss an action with prejudice if it is vexatious, brought in bad faith, or when there has been a failure to prosecute it within a reasonable time. When a plaintiff who has commenced an action fails to comply with discovery devices, a court, which has issued the order of compliance, may sua sponte dismiss the case with prejudice. In criminal prosecutions, dismissal with prejudice bars the government from prosecuting the accused later on the same charge. A dismissal with prejudice is made in response to a motion to the court by the defendant or by the court sua sponte, if the accused is deprived of the constitutional right to a speedy trial".
"Adjudication is the legal process by which an arbiter or judge reviews evidence and argumentation including legal reasoning set forth by opposing parties or litigants to come to a decision which determines rights and obligations between the parties involved. Three types of disputes are resolved through adjudication:
1. Disputes between private parties, such as individuals or corporations.
2. Disputes between private parties and public officials.
3. Disputes between public officials or public bodies."
http://en.wikipedia.org/wiki/Adjudication
Claim Law Definition:
v

. A demand for money or property.
n

. An assertion that one is entitled to, or the perceived or actual right to receive, money or property.
n

.The totality of facts that gives rise to a right to receive money or property that is enforceable in court.
n

. In some states and in the federal courts, the same as claim for relief.
http://law.yourdictionary.com/claim
______________________________
X1:
Copyright infringement is the unauthorized or prohibited use of works under copyright, infringing the copyright holder's exclusive rights, such as the right to reproduce or perform the copyrighted work, or to make derivative works.
















Meet Howard The Reptilian!
Draco (pronounced /ˈdreɪkoʊ/; Greek: Δράκων, Drakōn) was the first legislator of ancient Athens, Greece, 7th century BC. He replaced the prevailing system of oral law and blood feud by a written code to be enforced only by a court. Because of its harshness, this code also gave rise to the term "draconian".
Mann Up & Handle Your Business:
X1: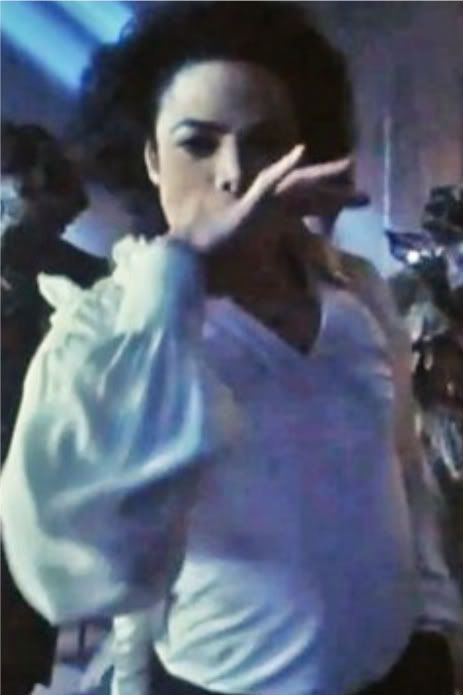 We shall see the evidence while the judge is seeing it--if there is no gag order on this case. This case is not about John Branca this case is about copyright infringement. Bottom line they have been made administrators of that estate and until they do something wrong they will remain there. If all of the proof that Joe had which stated that Branca was fired did not make a difference--what is this so called proof circulating around on the internet going to do???
If the parents of Michael Jackson were not able to remove the administrators of the estate then who the heck else can if they have no concrete proof of any wrong doing. If you check the California Bar you will see that John Branca has not one shred of misconduct on John Branca's record. However, it seems that people have a way of disregarding proof of this when they wish to hear what they want to hear.

I cannot state for the record that this is same for Brian Rickey Oxman... When Mr. Oxman files cases they get tossed out of court or either Joe makes a decision not to follow through on them. If I recall correctly [in my distant memory] someone, somewhere, somehow stated they have proof of Branca's alleged wrong-doing. If this is NOT proof coming directly from the legal documents that will be or have been filed--I will not consider it as it is just fanfare. I reject your deposit.
That portion has already been decided until a judge in a court of law should so deem the present decision revocable!

See for yourself below:
http://www.spike.com/video/carmen-electras-nwwl/2775428
http://ecw.twentyeyes.com/wp-content/uploads/2008/01/naked-womens-wrestling-league-nwwl.jpg
http://www.youtube.com/watch?v=TqKeTWLqbiQ
http://www.cddvdal.com/wp-content/uploads/2009/05/dvd_nwwl_large.jpg
http://www.eonline.com/uberblog/b56708_Carmen_Electra_Suits_Naked_Wrestling.html
http://www.tmz.com/2010/08/02/carmen-electra-naked-womens-wrestling-league-lawsui-dismissed/
http://www.tmz.com/2010/11/11/katherine-jacksons-secret-contract-michael-jackson-estate-book-biography-vintage-pop-media-howard-mann/
http://ll-media.tmz.com/2010/12/10/1210-jackson-launch-tmz-ex-2-credit.jpg
http://www.tmz.com/2010/11/06/michael-jackson-katherine-jackson-mj-song-opus-released-music-jackson-secret-vault/
http://www.tmz.com/2010/12/10/michael-jackson-katherine-jackson-howard-mann-estate-jacksonsecretvault-lithograph-autograph-signing/
http://www.tmz.com/videos?autoplay=true&mediaKey=bb242c08-3f24-49ab-a792-afdb9b91a76e
http://www.tmz.com/2011/01/25/katherine-jackson-michael-jackson-estate-lawyers-greedy-john-branca-howard-weitzman-howard-mann-video-interview/
http://abcnews.go.com/Entertainment/katherine-jackson-speaks-life-michael-jackson/story?id=12752803
http://articles.latimes.com/2010/dec/12/entertainment/la-ca-michael-jackson-20101212/2
http://www.mtv.com/news/articles/1641946/michael-jacksons-estate-has-generated-1-billion-since-his-death.jhtml
http://articles.cnn.com/2009-09-17/entertainment/michael.jackson.family.allowance_1_katherine-jackson-judge-mitchell-beckloff-michael-jackson?_s=PM:SHOWBIZ
http://www.contactmusic.com/new/xmlfeed.nsf/story/vaccaro-will-fight-jacko-with-sex-toys
http://insanity-x-livesx1.blogspot.com/2010/07/inxtigation-series-we-will-exploit-his.html
http://www.radaronline.com/exclusives/2010/10/nobody-wants-joe-jackson-be-part-michaels-estate
http://www.topnews.in/files/Michael_Jackson
http://www.tmz.com/2011/01/20/michael-jackson-estate-katherine-jackson-lawsuit-howard-mann-copyright-trademark-statement-business/
http://www.merriam-webster.com/dictionary/draconian
http://www.tmz.com/2010/12/11/michael-jackson-estate-katherine-jackson-howard-mann-cease-and-desist-jackson-secret-vault
http://www.uselessgraphics.com/shak12.gif
http://www.youtube.com/watch?v=9hZ9XXgeqxg
http://en.wikipedia.org/wiki/Copyright_infringement
http://www.tmz.com/2009/10/13/randy-jackson-michael-jackson-money-katherine-jackson-estate/
http://www.app.com/apps/pbcs.dll/article?AID=/20040426/NEWS/90625128&template=printart
http://www.app.com/article/20040427/NEWS/90625127/Family-goods-seized-to-pay-off-judgment
http://www.angelfire.com/pa2/STONEMANGUITARS/asburypark.html
http://www.nydailynews.com/archives/gossip/2005/03/15/2005-03-15_did_jax_reporter_brief_da_.html
http://abcnews.go.com/GMA/story?id=127993&page=2
http://today.msnbc.msn.com/id/4588248/ns/today-entertainment/
http://news.bbc.co.uk/2/hi/entertainment/3563369.stm
http://www.earthtimes.org/articles/news/4912.html
http://www.starpulse.com/news/index.php/2007/10/16/michael_jackson_ordered_to_pay_lawyers
http://www.businesswire.com/portal/site/google/index.jsp?ndmViewId=news_view&newsId=20070405005608&newsLang=en
http://www.sfgate.com/cgi-bin/blogs/dailydish/detail?entry_id=16708
http://today.msnbc.msn.com/id/18908987/ns/today-entertainment/
http://www.absolutepictures.com/news.php?id=3707
http://www.hotstocked.com/article/0120/usxp-organized-jackson-s-family-auction-turns-out-be-disastrous.html
http://articles.latimes.com/2010/dec/12/entertainment/la-ca-michael-jackson-20101212/4
http://neonlimelight.com/2009/10/14/update-katherine-jackson-says-michaels-children-will-not-appear-on-reality-show/
http://www.youtube.com/watch?v=2pcS5aYXFu0
http://www.youtube.com/watch?v=pVS5HyCCkTg&feature=related